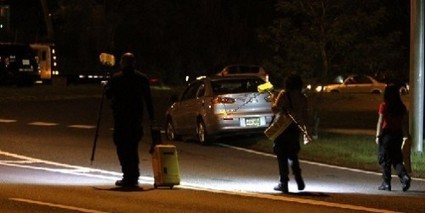 Five murders in the weekend
By: CyberNews
Posted: 15/02/2014 10:04 a.m.
Five murders were reported between Friday night and early Saturday in the southern area of the island, including the slaughter reported in Ponce and domestic violence case in which the murderer committed suicide.
(Archive NotiCel)
Police reported a murder-suicide in hours of Friday night, the PR-368 highway in front of the school José Onofre Torres de Yauco.
According to the police report, were found the bodies of Tiru Luis Gonzalez, 54 years old and a resident of the neighborhood Arenas Guánica, and Ángela López González, 48, a resident of the neighborhood Lluveras in Yauco.
At the time, uniformed noted, while Lopez Gonzalez was inside the vehicle Mitsubishi Mirage in the driver's side, and Tiru Gonzalez in the passenger side, where he fired a shot into the right side of the head and then deprived performing life shot in the head.
Police said the couple was separated about a month ago.
Meanwhile, authorities are investigating a murder reported at 2:20 am Saturday in the PR-505 road from the business community in the Cherry Gardens Glenview Ponce.
According to the police report, while Samuel Salcedo Laboy, 38-year-old resident of Sector Area Gypsum Quarry in Ponce, was in that place, someone fired several shots, resulting with multiple gunshot wounds that caused the death on the spot.
When the moving of the facts under investigation.