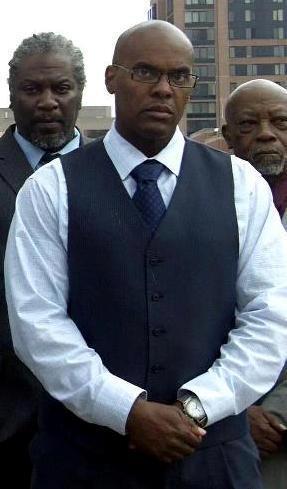 Justice for Kenneth Chamberlain Sr. - by Kenneth Chamberlain

Tomorrow Monday July 2, 2012 I will be on Democracy Now with Amy Goodman and Juan Gonzalez from 8am-9am EST. If you live in the New York City tri-state area you can tune into 99.5 fm or you can stream the program live on their website www.democracynow.org I will then be heading to the Manhattan Federal Courthouse 500 Pearl St. New York, New York where I will be filing a Civil Lawsuit against the City of White Plains and also holding a press conference at 10:30am EST.
Later on that evening at 7pm I will be addressing the Mayor of White Plains and its members of the Common Council. My family and I would like to have a many people there as possible so please tell a supporter to tell a supporter, post and re-post, tweet and re-tweet as we take another step towards getting Justice for Kenneth Chamberlain Sr.
White Plains City Hall is located at 255 Main Street, White Plains 10601. They begin promptly at 7pm so please be punctual.
As always my family and I would like to thank each and every one of you for your support.

Kenneth Chamberlain Jr.