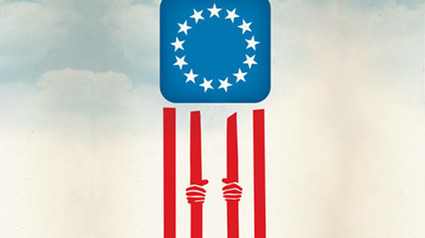 Angry About the National Defense Authorization Act?
Posted by Allie Bohm, ACLU at 4:16pm
Are you still angry about the National Defense Authorization Act (NDAA)? Good. You should be. Are you ready to do something about it? Great! We've just released a new toolkit with resources to help you fight back against the NDAA in your community.
As we've explained before, for the first time in American history, we have a law authorizing the worldwide and indefinite military detention of people captured far from any battlefield. The NDAA has no temporal or geographic limitations. It is completely at odds with our values, violates the Constitution, and corrodes our Nation's commitment to the rule of law.