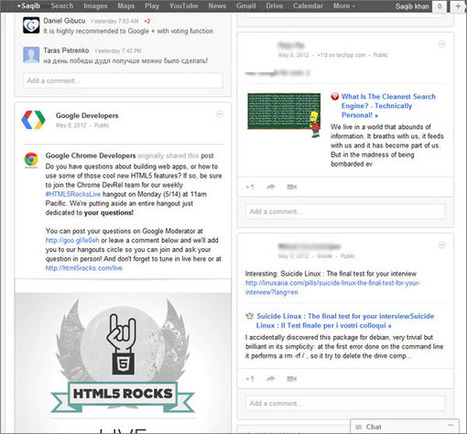 Chas Begley: There was a lot of negative, and some humorous ( http://goo.gl/FrMdo ;), comment on the Google Plus 'Whitespace' layout update last month.
If you don't like the new look, this post by Saqib Khan explains how you can give you G+ page a Pinterest style makeover.
I have not tried it myself but thought it may be of interest especially for those with high resolution screens.
The post is available here: