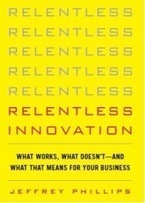 What will it take for a tablet to "unseat the ipad from its position as the leader of the tablet pack"?
Clayton Christensen in the "Innovator's Deilemma" argued "that most disruption happens from products that offer less feature or benefit than the existing expectation."
"To win in an established market, you don't want to do more of the same, you want to shift the rules entirely."
"Any innovation that overturns a dominant market position in hindsight will appear obvious, but in foresight will seem dramatically new and different. That's because the innovation doesn't extend the strengths and capabilities of the leader, but often plays judo against the leader, playing off of its strengths."