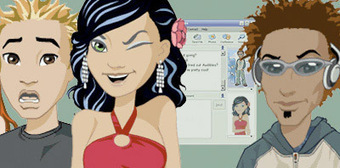 If you are not comfortable using real photos to represent yourself in any online profiles and avatars, why not create a cartoon characters of yourself?
===> ALERT: <===
5 days ago ALL the links were OK, BUT NOW the proposed links as on position:
4. SIMPSONIZEMEME.COM
7. BUSCAR MESSENGER
8. CARTOON.ME
10. MYPLAY
===> shouldn't get visted as NOT anymore trustful!!! <===
THAT's the problem with the Internet (and also in real world, addresses owners can change very quick!!!
Via
Ana Cristina Pratas
,
Gust MEES