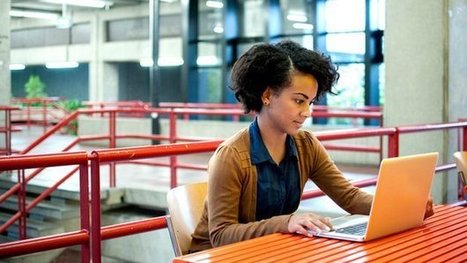 The UK's biggest online university project is being launched, with a partnership of more than 20 universities offering free courses.
Students will be able to follow courses on mobile phones as well as computers.
The UK's project, called FutureLearn, will see UK universities entering the global market in so-called Moocs - massive open online courses.
It could "revolutionise conventional models of formal education", says universities minister David Willetts.
The launch of FutureLearn will see 21 UK universities, plus Trinity College Dublin and Monash University in Australia, offering courses that are taught and assessed on the internet.
The UK universities include Birmingham, Sheffield, Leeds, Nottingham, Warwick, Bristol, Reading and Southampton.
The British Library, British Museum and British Council will make material available to students.