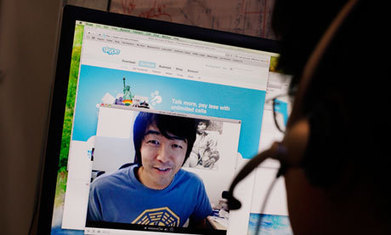 Smartphones and laptops mean students on field trips can interact with universities
A postgraduate student is on a field trip to the Orkney Islands collecting data for her PhD in cultural heritage. She checks her RSS feed on her smart phone over breakfast, honing in on the most relevant reports from hundreds of professional journals and blogs that she follows.
Her working day begins with a Skype meeting with supervisors in Leicester and Glasgow. Together they edit an article via Google Docs. She then publishes a blog via Wordpress, which she uses to share and test ideas-in-progress with peers and experts worldwide. Some critically appraise her thoughts, linking their own knowledge and research. She tweets about her blog, asking for ideas.
She shares her data with research team members via data storage Dropbox. She uploads a video of her field excursion to one of the most remote islands on YouTube, alongside other clips she's archiving for her dissertation.
This is a model postgraduate, employing technology to the full, according to Prof Allison Littlejohn, director of the Caledonian Academy at Glasgow Caledonian University.