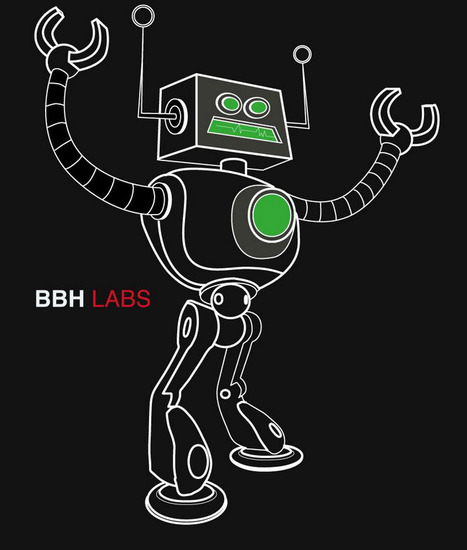 Author: James Mitchell, Strategist, BBH & BBH Labs
Every once in a while at Labs, we like, no, need to get our hands dirty. Oily, even. We like to make stuff that we can learn from – learn from the making of and learn from the interactions with. Robotify.me is one such experiment. And unlike most of our output, we're going to share its whole gestation with you. Partly because we're too excited not to, partly because we want you to shape the product.
Product? Yes. With robotify.me, we want to put a personal digital robot into the hands of every person who wants one.

Of all the companions you could make, why a robot? Why not a plant, an animal, even a pet rock? Because of the line robots walk (or fly), between the artificial and the human. They are not alive, but in the way the act we try to give them life. And this has bearing on the other half of the project.
(...)