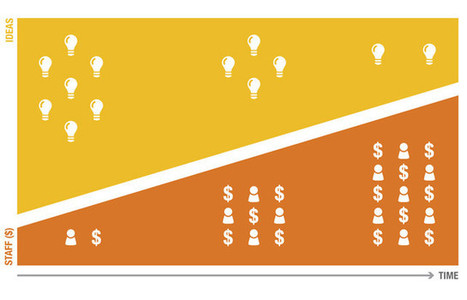 WRITTEN BY: Gordon Hui
(...)
More than ever, innovation is a real, tangible competency at many Fortune 500 companies, which are investing substantially in their innovation capabilities to build new businesses, explore new technologies, and find new avenues to creating value.
(...)
A PATH FORWARD
To better account for the pipeline paradox, corporate innovators should follow these steps:
1.) Begin with the end in mind.
(...)
2.) Be clear about the goals of your pilot.
(...)
3.) Figure out a way to turn a profit in the short term.
(...)
And One More Thing …
Steve Jobs famously said, "Design is not just what it looks like and feels like. Design is how it works." (...)