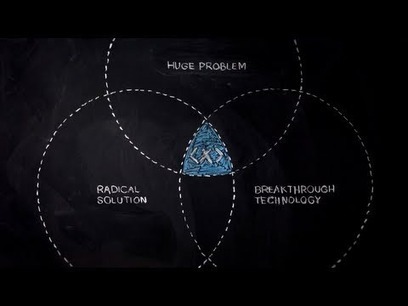 Recently Google launch a site called Solve for X. Similar to TED conferences objectives, all in the name of making the world a better place.
The project is believed to be linked to Google X, the company's top-secret lab dedicated to "shoot-for-the-stars" type ideas, such as driverless cars, web-connected appliances, and even space elevators.
The labs are reportedly run "as mysteriously as the C.I.A.," according to unnamed sources familiar with the project, and housed in two facilities — one in California at the company's headquarters and one in an undisclosed location elsewhere in the country.
"They're pretty far out in front right now," Rodney Brooks, a professor emeritus at M.I.T.'s computer science and artificial intelligence lab and founder of Heartland Robotics, told the Times. "But Google's not an ordinary company, so almost nothing applies."
Official: wesolveforx.com
credits/via foxnews.com