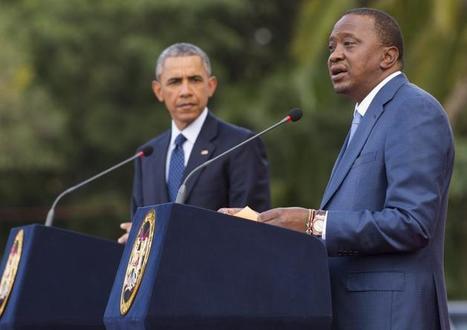 The scale of Kenya's government corruption was exposed in a damning report by the country's auditor general, who revealed that about a quarter of Kenya's $16 billion state budget was missing. The lengthy report, which was released late Tuesday, also found that just 1 percent of Kenyan government spending was "incurred lawfully and in an effective way."

Sixty percent of Kenyan government spending, about $5.9 billion or 600 billion Kenyan shillings, "had issues," Kenya's Auditor General Edward Ouko's office found, according to Agence France-Presse. Meanwhile, spending worth $4.43 billion, or 450 billion Kenyan shillings, was completely unaccounted for, according to Reuters. "These public funds may not have been utilized lawfully and in an effective manner," Ouko said in the report.

Ouko's office singled out 17 government departments, including the health and transport and infrastructure ministries, which failed to provide documents to support spending totaling $659 million, or 67 billion shillings. Another 10 government departments, including the agriculture and judiciary ministries, failed to pay bills totaling $167 million, or 17 billion shillings, AFP reported.

The 361-page report was released days after U.S. President Barack Obama urged the East African nation to tackle political corruption, which has stunted Kenya's economic growth. "Here in Kenya, it's time to change habits, and decisively break that cycle, because corruption holds back every aspect of economic and civil live. It's an anchor that weighs you down and prevents you from achieving what you could," Obama, whose father was Kenyan, said Sunday during his trip to Nairobi for an international business summit.