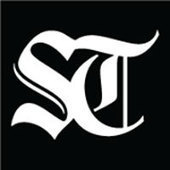 An ex-Army doctor in Texas has been indicted in a $7.3 million health care scam.

The 65-count federal indictment announced Thursday in El Paso names Dr. Richard Craig Rooney of Medina. Rooney worked at William Beaumont Army Medical Center in El Paso and Carl R. Darnall Army Medical Center at Fort Hood.

His wife, Dr. Angie Unchi Song, and her father, Charlie Takhyun Song of Grapeview, Wash., were indicted, plus her company Spondylos Consulting LLC. Also indicted were Julia Lynn Eller of Allure Spine LLC in Charlotte, N.C., plus that company.

m.