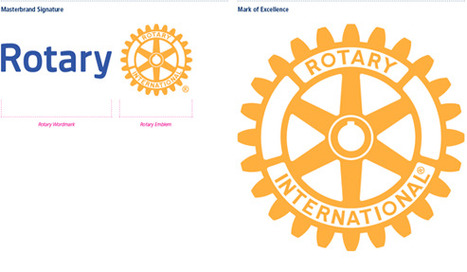 Today, after two years of partnership with Siegel+Gale, Rotary announced the launch of its simplified brand strategy, refreshed visual identity and amplified digital experience.
We thought we'd take this opportunity to ask a few members of the Siegel+Gale team some questions about the extensive work that was done.
Rotary is a global organization with more than 1.2 million members. Why did it need to strengthen its brand?
Rotary is a global organization that includes Rotary, Rotary International and The Rotary Foundation, and more than 34,000 clubs and 1.2 million members worldwide. Despite the tremendous global impact Rotary has achieved over the past 100 years—including its decades-long charge to eradicate polio—much of the organization's collective contributions were not being fully recognized by the greater world. Given the increased competition for share of heart, mind and funds, Rotary needed the tools and support to communicate its breadth and depth of impact in relevant terms. In 2011, Rotary approached us to help simplify and amplify its brand expression and experience for greater understanding, relevance and impact.
(...)
Read More.....