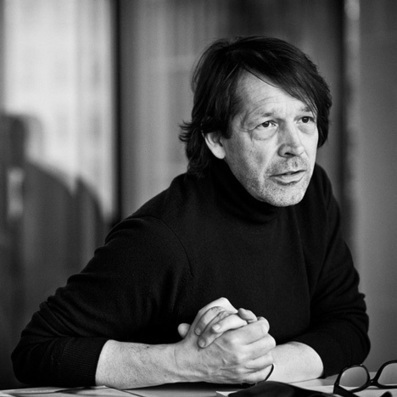 News: graphic designer Peter Saville is working on a visual identity for musician Kanye West.
Saville (pictured) revealed details of the collaboration at the Global Design Forum in London tonight, where he was in conversation with journalist Paul Morley.
"We're looking at ways of writing 'Kanye West'," Saville told Dezeen after the talk, held at the V&A museum as part of the London Design Festival. "What does 'Kanye' and 'Kanye West' look like written down?"
The designer added the collaboration was open-ended, rather than a commission to design a logo or a specific artwork. "It's very casual," he said.