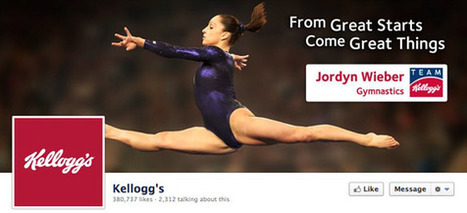 Posted by Mark J. Miller on May 14, 2012 11:04 AM
An enjoyable breakfast means the world to Kellogg's. And life hasn't been easy for name-brand cereal makers in general in recent years, as time-pressed consumers skip breakfast while others are on the watch-out for GMO ingredients.
Now Kellogg's is serving up something fresh to remind everyone about the importance of a great breakfast to get the day going: a major brand overhaul, as Forbes noted on Friday and the Kellogg company outlined in a press release this morning.

The scope of the visual and verbal identity refresh includes "an updated logo, identifying the Kellogg's brand's core purpose, incorporating the 'masterbrand' into all Kellogg's marketing campaigns, consolidating 42 company websites around the world to one, and the new tagline, 'Let's Make Today Great.'"

The move, Forbes notes, puts digital and social media "at the core of its engagement efforts." To that end, Kellogg's US joined Twitter last week to further engage fans and to help promote its London 2012 Olympics sponsorship of eight Team USA athletes, as it's also talking up on its Facebook page.
Kellogg Co. worked with Interbrand, the parent of brandchannel, on what the 106-year-old company called internally "Project Signature," while creative agency Leo Burnett and digital agency VML helped execute the new brand strategy and identity system.