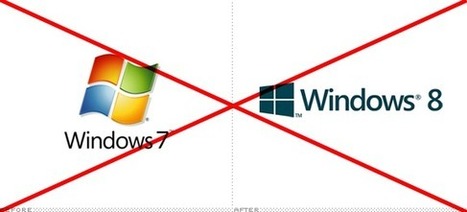 Update 02/17/12 @9:53 am: Just got a note from a very unexpected source (on the design side) that this is indeed the wrong release logo and that the proper one should be launched next week. Stay tuned.
Update 02/17/12 @11:47 am: The Windows Team has just published a post on their blog with details on the new logo, designed by Pentagram partner Paula Scher.
[Armin] My opinion now that this has come to light? Remains the same. Nicer blue, though.