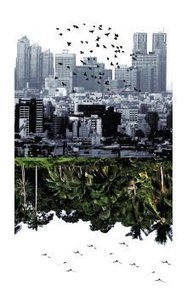 The movement to integrate financial and sustainability reporting continues to gain momentum. David Benady discovers whether the finish line is set for a 200m sprint or a 1500m track eventMark Gough, The Crown Estate's head of sustainability, is in the unusual position of trying to do himself out of a job by getting rid of the organisation's sustainability report.
Gough believes that concerns for the environmental and social impacts of a business should not be confined to some separate department. They must to be integrated into all of an organisation's working practices.
To this end, The Crown Estate, the £8bn property portfolio owned by the Sovereign that pays all its surpluses to the UK Treasury, has created one of the UK's first integrated annual reports. Rather than producing separate reports on finance and sustainability, The Crown Estate has combined the information and presents it in one over-arching document.
The 2013 integrated report, entitled Imagine, has received the ultimate accolade, according to Gough – people actually enjoy reading it.
"Annual Reports and Sustainability Reports often take a lot of time to produce internally, but they aren't read cover to cover by investors and stakeholders. Managing agents and stakeholders have come back to us this year saying they enjoyed reading the integrated report, which is the best compliment we could get," he says.
Gough believes the greatest benefit of integrated reporting is that it has forced the organisation to change the way it thinks and behaves. "You can't do integrated reporting without having integrated thinking," he says. "It is no longer enough just to have a sustainability strategy and a business strategy – you can't deliver two strategies at a time. So we have ripped up our sustainability strategy.