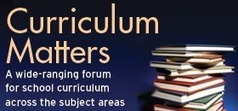 The supplement to Appendix A expands on the original Appendix's approach to text complexity, based on a new study done to inform this process.
The supplement expands the number of quantitative tools that it sees as having value in judging those aspects of a text. The original Appendix A discussed only Flesh-Kincaid, MetaMetrics' Lexile Framework for Reading, Renaissance Learning's ATOS, and the University of Memphis' Coh-Metrix. The supplement adds discussion of Questar Assessment's Degrees of Reading Power, Pearson's Reading Maturity, and ETS' SourceRater.
Be sure to take a look at the Achieve the Core website at http://www.achievethecore.org/steal-these-tools/text-complexity for additional help with reader and task and qualitative measures.