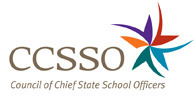 In the paper, Conley details the voluntary, state-led process that state education chiefs and governors created to develop the Common Core State Standards as well as the research that educators reviewed while writing the standards. He also analyzes several common myths that have popped up in states across the country and dispels them with facts from the standards.

"I encourage everyone who is interested in the Common Core State Standards to read through this paper and inform themselves regarding the development and validity of the standards as a framework for preparing students to lead fulfilling lives as productive citizens in an increasingly complex economy and society," said Conley.

"Through this paper, David T. Conley provides a historic and accurate account of the development of the Common Core State Standards. I know this will serve as a great reference and resource to teachers, parents, and education leaders across our states," said Chris Minnich, Executive Director of CCSSO.