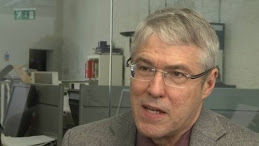 Because some students suffer from disabilities it is important to provide them with tests that are accessible. No one in their right mind would want blind students tested with traditional print; Braille text is both necessary and appropriate. Similarly, students with severe reading disabilities might be able to perform well on a math test, but only if someone read the directions to them. In other cases, magnification or extended testing times might be needed.
However, there is a long line of research and theory demonstrating important differences in reading and listening. Most studies have found that for children, reading skills are rarely as well developed as listening skills. By eighth grade, the reading skills of proficient readers can usually match their listening skills. However, half the kids who take PARCC won't have reached eighth grade, and not everyone who is tested will be proficient at reading. Being able to decode and comprehend at the same time is a big issue in reading development.
I have no problem with PARCC transforming their accountability measures into a diagnostic battery—including reading comprehension tests, along with measures of decoding and oral language. But if the point is to find out how well students read, then you have to have them read.