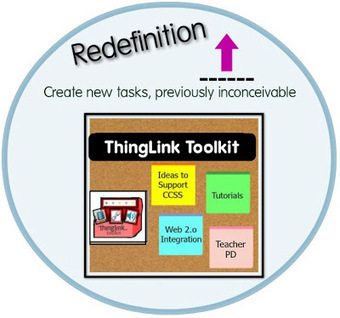 For as long as I can remember I have been an advocate for helping teachers understand the stages of technology integration in order to effectively use tech as a tool for learning.

I've adopted a few different tech integration models over the years, discussed the ideas with administrators for use as a starting point for tech integration, and kept the ideas front of mind as I invent and discover new ways for using technology as a tool for learning.

With increasing expectations to implement the CCSS, I decided to create samples of student projects that weave digital tools into the Common Core to demonstrate the flexibility of ThingLink as an effective and efficient tool for constructing knowledge. To create the samples, I had to dig deeper into the Common Core myself and embrace it.