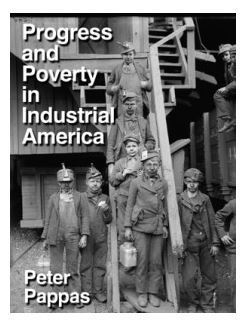 My latest multi-touch iBook, Progress and Poverty in Industrial America, is available for your iPad - free / iTunes. It's a great resource for use in the classroom, and serves as a model for teacher or student curation of historic content into interactive digital DBQ's. (More on publishing with iBooks Author.)
This 18-page document-based question guides students through the historian's process with an investigation of the essential question, "How do we evaluate the social costs 
and benefits of technological innovations?" To make the question relevant to students, it begins with a brief examination of the impact of 21st c technologies / global economy on progress and poverty in contemporary America.