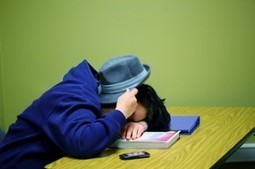 With the emergence of the Common Core State Standards, secondary teachers are feeling the heat. For years, many teachers have relied on the English Department to teach anything that smacked of reading. Now, teaching reading and literacy skills are on every secondary teacher's plate. With the Common Core Standards,every teacher in the building is responsible for literacy.
In a previous post for secondary teachers getting ready to face these challenges, I provided several great resources to get you started in the right direction.
Today I've simply compiled a list of 10 easy ways NOT to implement the ELA & literacy standards.