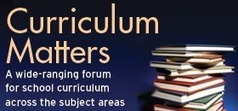 A set of new guides to the Common Core State Standards offers a solution, of sorts, to abrewing controversy about the balance of fiction and nonfiction in U.S. classrooms. "Informational text" doesn't have to displace fiction, the guides say, if the overall amount of reading students do increases "dramatically."
The "action guides" are meant to help counselors and school principals put the common standards into practice. Issued by Achieve, College Summit, and the two groups that represent elementary- and secondary-level principals, the guides include a primer on the standards, talking points, and an array of tips.
But in exploring the instructional shifts in the standards, they also offer common-core advocates' answer to teachers who are worried that assigning a much heftier chunk of nonfiction will force them to drop cherished parts of their literary canon.