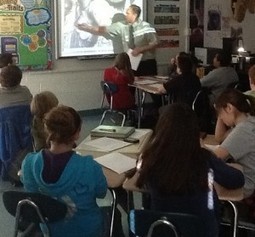 I believe that a tell-tale sign of a change initiative that has merit is one that quickly takes teacher conversation to the student motivation question. As in, "What do we do about the students who aren't motivated to read, write, or otherwise delve deeply into our content?"

A teacher's role in motivating students is a largely missing piece of the school change dialogue, but the good news is that if the Common Core State Standards, particularly the College and Career Readiness (CCR) Anchor Standards for Literacy, are implemented with fidelity; the motivation gap will begin to close.

The CCR Anchor Standards emphasize confidence-building literacy experiences embedded in purposeful, student-driven investigation and research. Strong literacy skills and understanding of the learning process are not attained in a vacuum. Imagine how student confidence will change in future years if more content teachers take the approach that students will learn to think about what they are learning and how they are learning it.