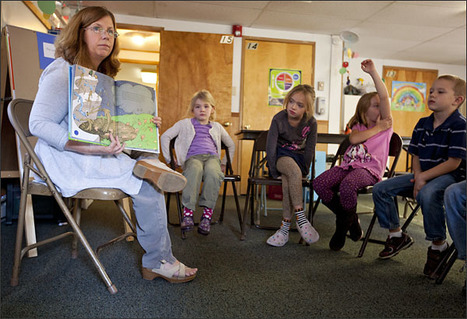 The subject's ascent stems from its emphasis in the common core, feedback from colleges and the workplace, and emerging research.
Now more than ever it's recognized that reading and writing directly complement each other. "Now we're seeing a lot more attention to the idea that writing about a text can improve reading about that text," said literacy expert Timothy Shanahan, the chairman of the department of curriculum and instruction at the University of Illinois at Chicago.
Further, the TYPE of writing is important. The idea, said Susan Pimentel, one of the lead authors of the standards, is to reduce writing "opinion untethered to evidence" and "decontextualized" writing—writing not based on the reading of a text—in favor of writing that requires students to read, comprehend, and respond to text, grounding their interpretations in evidence found there. That shift reflects what young people can expect in college and work, she said.
Multiple reads, close reads, reading complex texts and writing opinions/arguments based on textual evidence are the mainstays of CCSS.