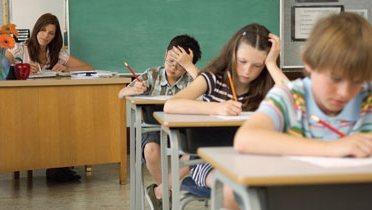 This might be worth marking your calendars and following the conversation on Twitter (#BCTesting).
Student performance on standardized tests is increasingly being used to measure the quality of education provided by teachers and schools.
On November 29, the Brown Center on Education Policy at Brookings will release a study, authored by Matthew M. Chingos, describing the assessment systems currently in place in states around the country. The report contains new data on state spending on testing as well as the characteristics of the tests taken by students across the country. After a keynote address delivered by College Board President David Coleman, panelists will respond to the report and discuss the important decisions states will face over the next few years as many implement the Common Core standards and transition to new tests.