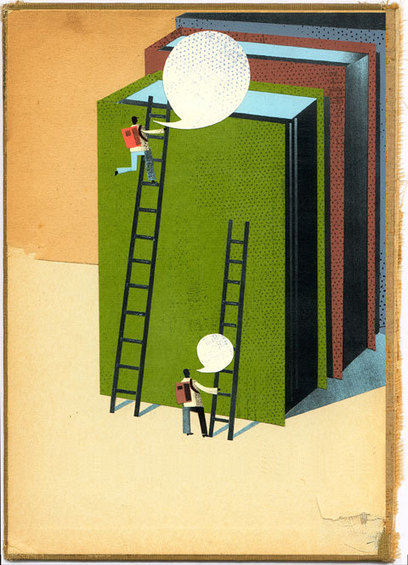 by E. D. Hirsch, Jr.,
City Journal
WInter 2013
The key to increasing upward mobility is expanding vocabulary.
So there's a positive correlation between a student's vocabulary size in grade 12, the likelihood that she will graduate from college, and her future level of income. The reason is clear: vocabulary size is a convenient proxy for a whole range of educational attainments and abilities—not just skill in reading, writing, listening, and speaking but also general knowledge of science, history, and the arts. If we want to reduce economic inequality in America, a good place to start is the language-arts classroom.
Via
Mel Riddile