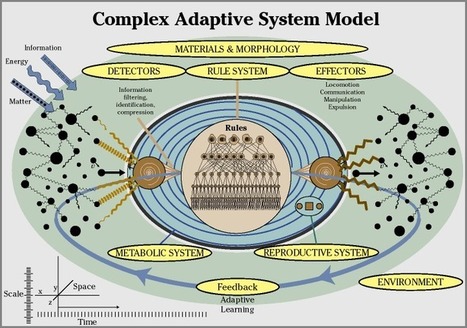 It is theoretically possible that there are algorithms for conducting policy domestically at the very least, and internationally at the very most. These algorithms are not expressible in terms of numbers, but are expressed in alphabetic terms (our written languages) with regards to what actually and technically are the best paths forward for our society in set x of conditions. There are algorithms that should be run regularly and there are algorithms for the extraordinary circumstances that we're likely and unlikely to encounter.
The point of this exercise is to show that there are alternatives to the petty policy arguments that we get into, based on opinion, sentiment and misconceptions about the world in which we're living in and the relationship between our actions and the effects that are actually realized in the world around us. Not only are there alternatives, but these alternatives are actually better for us, both in terms of creating social well being, sustainability and survivability as well as for ensuring the political futures of those who are willing and able to enact such algorithms into law.
The natural law of cause, effect and circumstance will always outweigh the human made laws and policies that we try to implement. It is better to abide by natural conditions that we find and the natural laws of cause and effect rather then to attempt to impose an artificial order in our world and in the universe that will actually work to unravel itself and yield more chaos, confusion and destruction than would otherwise normally happen. This would then be in our leaders' interests, as it would yield a world that is more agreeable to their presence in places of power, consequence and authority as well as produce a world that is more habitable for them as human beings. Anyone who doesn't accept or agree with the reality of situations and the relationship between actions and yielded results is probably a danger to themselves and a danger to others, and should be treated as such by the rest of society for their own sakes, as well as for all of our sakes.
We have a choice (or do we?) about whether or not we adopt these attitudes, perspectives and behaviors. Some are more fit for dealing with reality as it's shown itself and some are less so. There is a certain amount of solid objectivity to the universe that is around us, even if our subjective sensors and analyzers are not willing or are unable to sense it and work with it. We can choose what we're going to do with the moment that we have. Small changes here, if done persistently and continuously, will yield large changes in the future.
So choose carefully, humanity, between the forces of what we'd like and what is, and realize that in order to get at what we'd like, we'd have to go through the world as it is.
Think about it.