Scoop.it!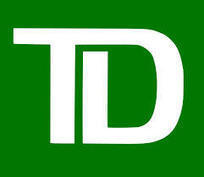 Weather events are the reason states the bank. They are happening more frequently and more intensely with huge economic consequences.
Eli Levine's insight:
Indeed, what is the point in being a profit or production maximizer, if it's going to cost you productive capabilities when you produce more of either profit or production?

Predictably, humanity (or should I say, the members of humanity who are making the decisions and advocating for these destructive policies) are simply continuing on, business as usual, in spite of the new knowledge and understanding that we're gaining about our world. They neither seem to not know or care to not know just how much they're screwing themselves over, for the sake of profit or production, thanks to some apparent defect in their brains that prevents them from living close to the lived world in which we're actually living.
It will only be when the full force of society is directed at them, either through the written laws from government, or through the collective, extra-legal actions of the whole human society that these people will stop their actions, assuming that the weather doesn't knock them out first. Such an idiotic bunch of people.
And yet they're controlling the majority of our written law-making and enforcement capabilities.
Knock them out in straight jackets. Shoot out their knees or use non-lethal force, if necessary.
Think about it.