Scoop.it!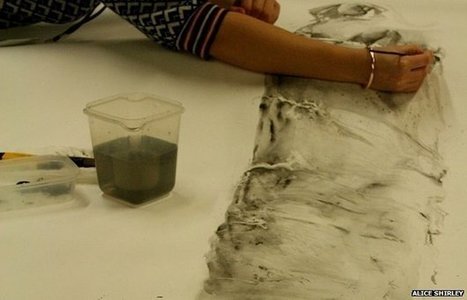 Artists' brains are structurally different to non-artists in areas relating to fine motor movements and visual imagery, a study finds.
Eli Levine's insight:
Indeed, couldn't all jobs that require a certain degree of talent require a little innate ability plus training and development? Isn't there something special about the brain of the successful waiter/waitress, or the personable and effective doctor, or the positively effective statesperson or civil administrator?
Isn't there a way to distinguish ourselves, based on character, inclinations, interests and actual abilities to act positively in those fields for our own sakes in the fullest sense of the term? Is there a way to distinguish a negatively effective politician from a positively effective statesperson, or a good civil administrator from the negative?
Unlike all of the other superficial ways to distinguish ourselves, by race, gender, ethnicity, religion, sexuality, etc, etc, the brain is what actually produces our actions, perceptions, attitudes, character, etc, which then essentially makes up our personal small-self and determines who and what we are, as an individual. It may be a small difference in the architecture and relative connectivity. But it could, hypothetically, produce vastly different consequences for ourselves, as humans individually and collectively, such that our whole environment can change, depending upon which brain structures we have around or in places of significance and consequences, and which brain structures are kept out of those same places.
This is one of the keys to unlocking our potential. And it's right between our ears.
Think about it.