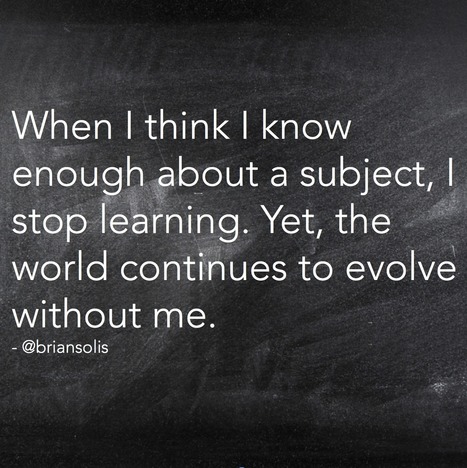 With the rise of social and mobile, technology is now part of our everyday lifestyle. The result however, is that consumer familiarity with technology and how quickly they adopt and incorporate it into all they do has outpaced that of companies and institutions.
The impact is profound.
People are learning, communicating and collaborating differently in their personal life. Yet elsewhere, they're expected to follow dated protocol that is at best counter-intuitive. This is causing a revolt which is only going to become increasingly dire as time and technology progress.
Students, employees, are fueling an escalation of expectations and demands to do things differently.
At the same time, decision-makers are struggling to figure out why investments don't pan out according to plan. They still see how people use technology as novelty and even frustrating because it's always compared to the way the world was and not the world as it's changing.
Via
Kenneth Mikkelsen
,
Amy Melendez