Scoop.it!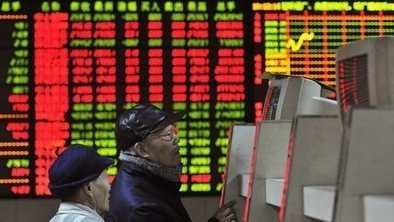 Dividends paid to shareholders around the world in 2013 reached $1.03 trillion, according to research from City investment firm Henderson.
Eli Levine's insight:
Terrific.
But what does that mean for, say, someone like me, who can't afford to pay for stocks and invest (due to low pay and high prices)?
This is one of the most truly nonsensical measurements of the economy's value, because it masks the production and consumption of goods and, again, falsely reduces everything down to money, even though money clealry has no actual value in our world beyond what humans arbitrarily assign to it.
This delusion and lack of attention to the actual movement and production of goods and services, along with people's abilities to afford those goods and services, will be the ultimate undoing of Capitalism as we know it. Common goods make up the bulk of the economy. When people can barely afford the basics, while a minority can afford more than they can have in a lifetime, the economy itself will not grow nor will there be value added to the society for having this economic system around. Combine that with the more likely corruption of the political processes when there is this much wealth disparity and lack of value added to the economy and society, and you've got a powder keg waiting to blow, in spite of conservatives' desire to make things stay artificially the "same" (according to their own definition of "same" as opposed to the actual state of the world in which we and they are living).
What a waste for humanity are the excesses of the rich.
What a waste of humanity are the rich and the conservatives in society who back them on a defacto level.
Think about it.