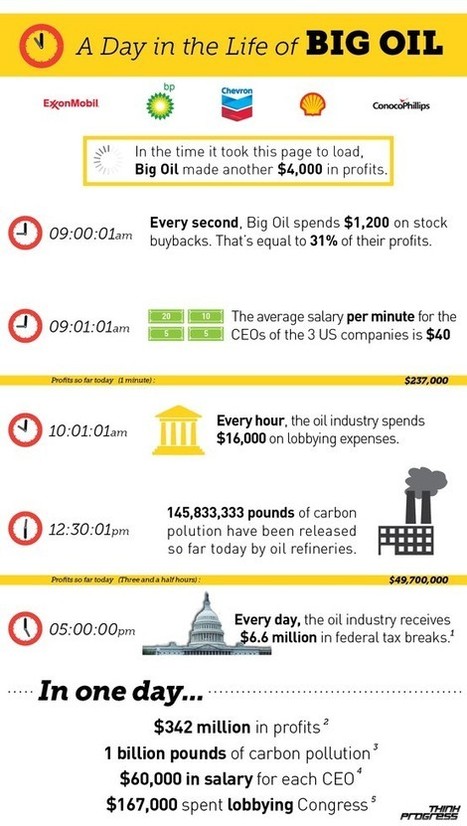 What causes Climate Change?
Or, What causes Global Warming? To answer that, ask
"What has CO2 air, land and ocean pollution caused since fire was discovered?"
The oceans have vacuumed up gigatonnes of the CO2 emitted, and then, the trapped heat - (From the Greenhouse effect) has warmed the air, land and ocean which masks the heating effect -
But this heat melts the Arctic Ice Cap (The "Ice Cube Effect)
While increasing rainfall, and Antarctica swells in size as more snow falls
WHY is this happening?
BECAUSE, Everyone on the planet needs to stay warm, or cool, and food, housing, etc
WHICH COSTS ENERGY
That energy is controlled by some mega corporations, because it is very profitable to supply energy
BigCoal for electricity generation to keep us warm and cool etc -
PROBLEM -
The carbon dioxide that drives global warming simply goes up the chimneys into the gobal atmospheric dump - nearly two billion tons of it each year from U.S. coal plants ALONE.
BigOil for transport of food and people -
PROBLEM -
(Today alone, 145,833,333 lbs of carbon pollution has been dumped into the atmosphere by oil consumption)
They make HUGE contributions to air pollution by CO2, soot, oil spills, I am sure that youcan think of more
AND THEY DON"T PAY ANYTHING on this MASSIVE carbon pollution
WHY?