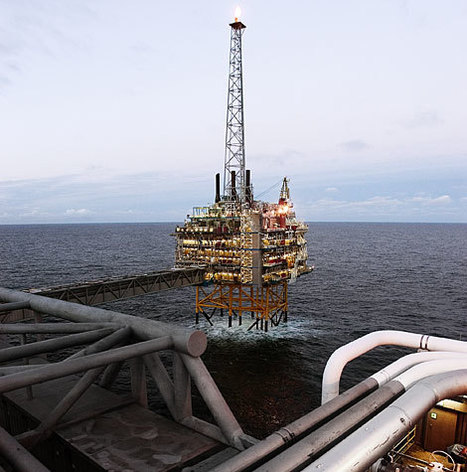 Sponsored by the Department of Energy, the Electric Power Research Institute and a host of public and private partners, this experiment is one of several designed to bury carbon dioxide or CO2
The climate change producing, air polluting emissions byproduct of burning fossil fuels - CO2 permanently, deep in the Earth.
Scientists admit it will be tough to capture a key greenhouse gas and bury the CO2 emissions in the ground, in rock or underwater.
What's even tougher for carbon sequestration: figuring out where to store it.
Burger coal-fired power plant in eastern Ohio doesn't look momentous.
Yet the wellhead and the borehole extending through a mile and a half of rock below it represent an ambitious goal:
Nothing short of entombing global warming.
Called carbon sequestration, the process seems straightforward: Capture the gas, just as power plants today filter out pollutants such as soot or sulfur dioxide, then find places--underground, in the oceans or elsewhere--to dispose of it.
A single 1000-megawatt coal-fired power plant can send 6 million tons of CO2 up its stack annually--as much as two million cars.
Hundreds of such plants around the world spew more than one-third of the 25 billion metric tons of CO2 pollution humans pump into the atmosphere each year, with no sign of slowing.
Even compressed to a liquid, the amount of CO2 produced by a 1000-megawatt power plant over its 60-year lifetime is staggering:
The equivalent of 3 billion barrels of oil.
Underground storage for that much CO2 would be six times larger than what the oil industry calls a giant--a field with reserves of at least 500 million barrels.