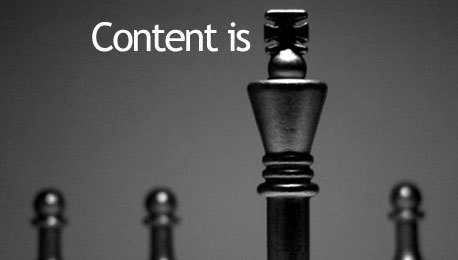 Strategy is defined at a senior management level. Good content can help implement that strategy..
The Web is about the rise of customer power. Social media is just one example of that. Is the organization truly going to focus on and organize around the customer?
That's the key strategic question. How do we frame content in that context? So, it's not about content but rather about culture, because as the great Peter Drucker once said, "Culture eats strategy for breakfast."
Picture credit:
http://www.marketcues.com/blog/wp-content/uploads/2011/05/content-is-king1.jpg