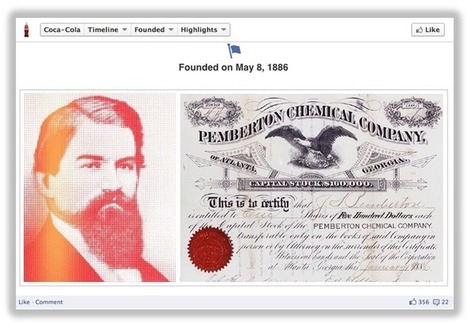 Learn why visual content is a critical part of your content creation strategy.
Gives Your Brand an Identity
Visual content draws people in, letting viewers better understand your brand's identity. The way the new Facebook timeline is set up, for example, companies have the opportunity to share their company history visually, like Coca-Cola has done below.