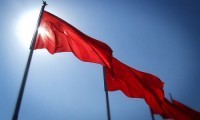 Wouldn't it be nice to see that your online marketing campaigns are working by looking at more than your company's bottom line? When running concurrent campaigns (and you are, aren't you?), you want to see how each of them perform.
Market Segmentation and How It Applies
The point of conversion is where all that market segmentation, multiple campaigns, multiple touch points and metric measurement starts to make some serious sense. Not only is this the bottom line (whether sales or lead generation makes no difference to analytics – it's all numbers), but it's also the place where you'll first see when something goes wrong.