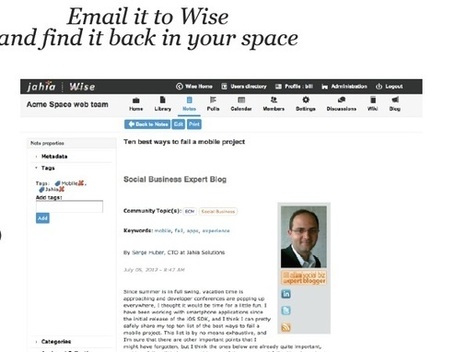 - Document sharing: This comes with versioning and history as well as lock in/lock out, permissions, mass imports, drag and drop import and gallery display.
- Social Collaboration: Enables users to comment on projects, task assignation, auto tagging, collections, validation workflow, wikis, blogs, notifications and all the other social enterprise features users require for work now.
- Web content: Enables users to centralize any type of data and avoid the scourge of the development of uncontrolled content siloes. It also enables content clipping for pulling data into the system.