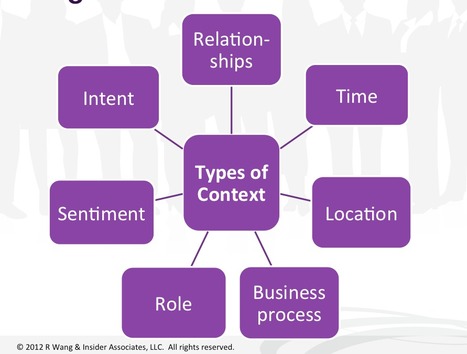 This piece was written by R "Ray" Wang for softwareinsider, there are great insights and strategy for businesses who want to stay ahead of the curve.
Here are the highlights of this article:
Intro:
The Real-Time is Filled with Flaws
The hype around big data, social media, and mobility has many folks imagining the real-time enterprise in the future of work, next generation customer experiences, matrix commerce, or the data to decisions journey.
While real-time theoretically leads to quicker information and faster response times, t.he reality requires closer examination for three reasons:
Here is a brief overview:
1. Customers ad employees only want engagement aligned with self interest
**Relevancy of information is required for customers and employees to respond
**Real-time interactions quickly evolve into noise.
2. No human can truly handle the volume and flow of real-time interactions.
3. Real time is not fast enough - Reaction does not lead to a better customer experience or employee interaction
Delivering context is the secret to right time success
Context provides the key ingredient in improving outcome
Why? Context provides the relevancy required for not only anticipation, but also prediction
The Bottom line: Start with Seven Dimensions of Context Drivers:
"In the design of an engagement strategy, success will require organizations to factor the seven dimensions of context drivers."
Context drivers:
relationships, time, location, business process, role, sentiment, intent
Selected by Jan Gordon covering "Curation, Social Business and Beyond"
Read full article here: [http://bit.ly/NUBqKC]