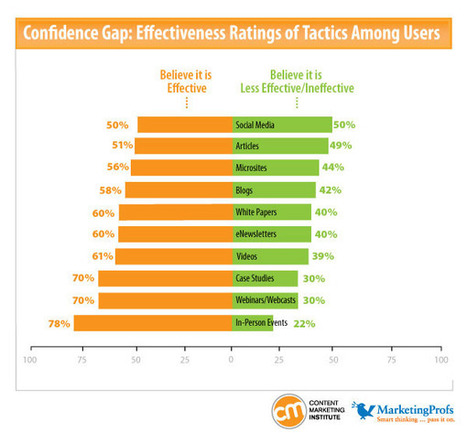 I selected this piece, [research report] by Joe Puluzzi from his blog Content Marketing Institute because it is full of important information for your business if you use content marketing/content curation to sell their products and services.
There's alot to digest but it's well worth your time as we approach 2012.
Intro:
Understand how marketers are using content marketing with this new report: B2B Content Marketing: 2012 Budgets, Benchmarks and Trends.
Here's what you'll see in this extensive report:
**It was no surprise to us that content marketing remains a top priority for marketers in 2012.
**Many of the statistics and results are consistent with what we saw last year:
9 out of 10 organizations market with content marketing.
**On average, B2B marketers employ eight different content marketing tactics to achieve their goals.
**Marketers, on average, spend over a quarter of their marketing budget on content marketing (see the full budget breakdowns in the report).
Selected by Jan Gordon covering "Content Curation Social Media and Beyond"
Read full report here: [http://bit.ly/rrQnGr]