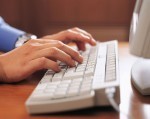 I thought this was a good post for curators to find information about their topics.
A Guest Post by Lior Levin for Liz Strauss's blog , find Liz at twitter.com/lizstrauss
The aim of going to college is to learn new things to further your education. Whichever class you take, it is supposed to help you to get further towards the career that you choose.
http://www.successful-blog.com/1/how-to-hack-knowledge-through-online-resources/