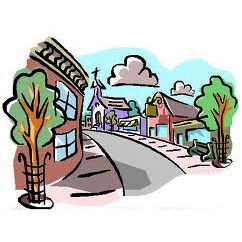 Good news for all of us!
This added-value news is reaching and engaging more people, thanks principally to the giant leaps by social media. The best hyperlocals are becoming the X factor in the networked civic renaissance that communities need to emerge stronger from their trying economic times.
Here's what caught my attention:
How do hyperlocals generate "quality" news content? Many sites are relying increasingly on full-time reporters. To supplement what small staffs are able to do, some sites are adding paid freelancers or nonpaid volunteers. In both cases, outside contributions are getting editorial oversight to ensure more consistency. This is still a touch-and-go process at some sites.
More and more, hyperlocal editors are talking about using journalistic curation—a discriminating kind of aggregation—to close the quality gap. From Carll ttucker, founder of MainStreetConnmect, where curation supplements full-time reporters in each community: There are all sorts of ways in which our neighbors can be encouraged to contribute to their local conversation: comments, opinion pieces, calendar entries, scores, uploaded pix, interesting stories, reactions to major news events, etc.
http://streetfightmag.com/2011/08/25/why-hyperlocal-news-is-better-than-ever/