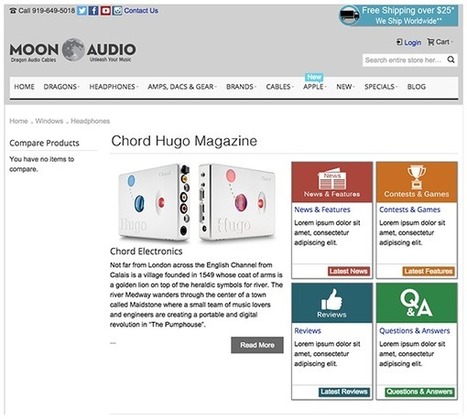 Future of Content Marketing For Online Merchants
Online merchants are learning hard lessons about content marketing. Mainly that it takes a lot of time, effort and money. What if you could increase your customers engagement, support and loyalty without spending an arm and a leg? Interested?

This Curagami post shares tips on how to think like a magazine editor - at least an online magazine content editor. It shares five tips including:


Find 3 – 5 content groups that interest your visitors.
Decide your schedule (we recommend monthly updates at first because that is a big commitment that must be kept to gain trust).
Curate content from trusted sources such as brands, manufacturers and even competitors.
Automate at least one of your content groups with feeds.
Find and nurture free visual media sources such as Haiku Deck.

Read more about evergreen content and why thinking like a magazine editor can help your online store create TRIBE and MONEY on Curagami:

http://www.curagami.com/ecommerce/magazine-ing-content-5-tips/?v=7516fd43adaa
Via
Martin (Marty) Smith