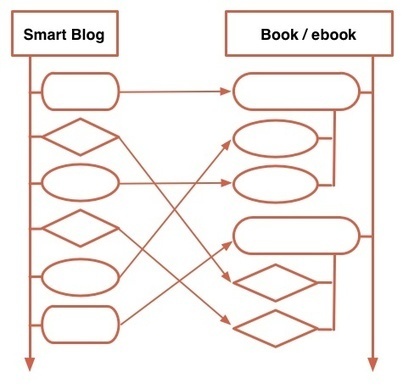 Curate to create blog posts that can be aggregated into an e-book
The actions are actually very similar to the nice blogger, but the outcomes are very different. So here's what you're going to do:
Look for weakness in your sales funnel, now write posts that strengthens those stages.
Think of how each posts first within a larger structure of content. Blog within this structure knowing you're gradually writing a book.