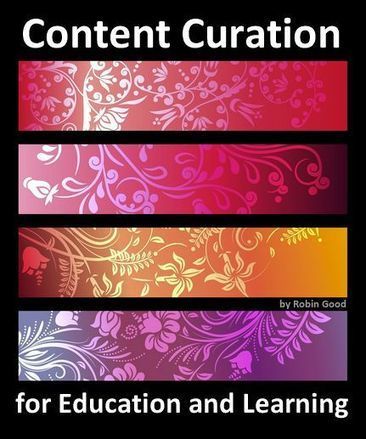 This is an article by Robin Good, selected and curated by Nancy White (the other one who works in the education sector). The article is one of those longer pieces that Robin writes on on MasterMedia that pulls together the best posts and key themes. I love these articles that Robin writes like this because if you carve out time to read it in depth, following the links, you can get up to speed on a topic or area quickly.
Many of these points apply to nonprofits as well. Hmm ...
Nancy's summary:
"Content curation will play a major role both in the way we teach and in the way we educate ourselves on any topic. When and where it will be adopted, it will deeply affect many key aspects of the educational ecosystem.
In this article, Robin Good idenfies and describes 10 key factors that are coming together at this point in time that may dramatically change the education landscape:
1. An Overwhelming Abundance of Information Which Begs To Be Organized
2. A Growing Number of "Open" Teaching / Learning Content Hubs
3. Constantly Changing Information
4. Real-World Info Is Not Held Inside Silos
5. Fast-Food Info Consumption in Decline
6. Job Market Changing - New Skills Needed
7. Alternative Certification Systems Emerging
8. Teachers Can Curate Their Textbooks
9. Educational Marketplace Open to Thousands of Competitors
10. Demand for Trusted Guidance
Robin explains, "Curation fits in as a more appropriate approach to learning and to prepare for real-world work challenges, by allowing learners to construct meaning by having to research and to understand and to create new relationships between different information-elements."
I agree.
Robin further explores the impact on higher education, and the possibility that we are experiencing a "higher education bubble." Very interersting thought. To ride out this storm Robin suggests institutions "rapidly upgrade their role and function to where they can still provide a valuable and in-demand service to both society and individuals. One of these he suggests is to become...
"curating human guides, training future curators - by cultivating and supporting the development of skilled information-guides and coaches that possess the skills of a curator and those of a great story-teller."
Immediately I thought...this is what librarians do!
Excellent article!


Via
Nancy White