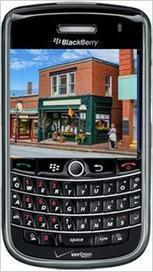 Retail App Users Are Best Brick-And-Mortar Customers - 01/09/2014
As most evolved brands with a range of mobile presence already know, branded apps are best suited for your loyal core customer. The mobile Web is usually better able to spread a wider net via search and social to acquire newer users. And perhaps it is not surprising, but still worth mentioning, that branded app users also are heavy users of that retailer's brick-and-mortar venues.
Mobile commerce platform Digby just issued its year-end analysis of holiday shopping patterns both on devices and in the physical realm. The company found that shoppers who had retail apps on their smartphones were more active regular shoppers even in a down season for physical retail. Digby measured a 29.6% increase this year in total visits during the holiday season than the year before. Digby's Localpoint analytics tools allows retailers to analyze its users' behaviors over time, including store visits, revisits, and time spent in store.