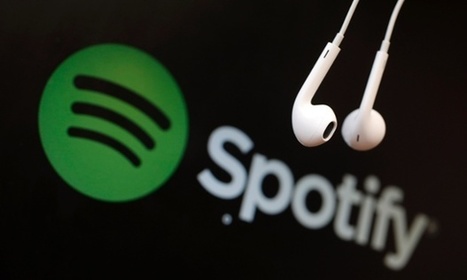 The internet is taking power away from record labels but it's also giving them the ability to predict future hits.
The world's listening habits were once relatively private.
Music lovers declared their allegiances with posters, festival wristbands and physical copies of the music they loved. But when listeners retreated to the safety of their bedrooms, they could indulge in guilty pleasures without Last.fm or Spotify telling the rest of the planet.
Record companies were aware which radio station played their songs and where their CDs were popular, but that information painted an incomplete picture at best. Who knew what music people were sharing on tapes and CDs burnt in the privacy of their own bedrooms?
"The traditional metrics like sales told us a record or CD was sold, but nothing about what happened after that," says Paul Smernicki, director of digital at Universal Music UK.
That's all changed. The explosion of data from sources like torrenting, music streaming sites and social media platforms has offered the music industry a huge opportunity to understand their fans and spot upcoming artists like never before. Music analytics is now worth an estimated £1.8 billion per year.