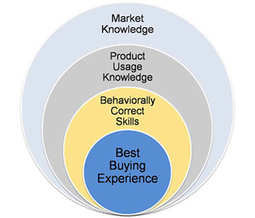 It is not "About It". It is about what buyers "Can Achieve With IT".

The lost art of telling stories woven with how your products and services are used is a powerful way to make a human connection and build trust.

Helping the customer create a Vision of a Solution as to how the various capabilities offered will help them achieve their needs.